Anti-Allergic Pet Screen
The polyester multifilament warp knitting mosquito gauze, woven stability optimal mesh size make the smallest,
in order to prevent the entry of smaller insects. Moreover, a special coating is used to prevent the surface of pollen and dust from the surface of the fiber.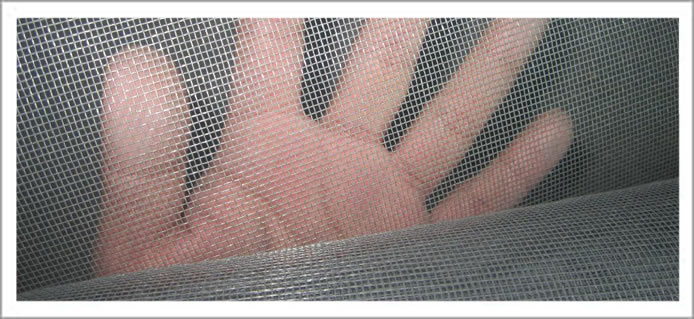 Product description:
Material: polyester multifilament
Number: 18x56 (1.4x0.45mm mesh)
Transmittance: 40%
Pollen blocking rate: 87% (birch pollen)
Weaving: warp knitting
Coating: nano dispersion, can penetrate into the fabric and the adhesion between the fibers, to prevent the pollen to the fiber. Can stop the birch pollen 87%.
Color: Black, Grey.
Pet resistant fiberglass screen
Composition: PVC (70%), polyester (30%)
Resistency: warp-way tension ≥2,000N; weft-way tension ≥1,200N; warp-way elongation ≤16%, weft-way elongation ≤12%
Threads per centimeter in warp and weft: 6.3 x 4.7, 14 x 4.7, and 7.9 x 7 or custom
Thickness of threads: 0.28 - 1.2mm, or 250 - 1,500 denier
Weight: from 250g to 600g/m2
Standard widths of rolls: 36" - 82", or 90 - 210cm
Features:Anti-aging, uvioresistant, fire resisting, easy to clean, high tensile strength, durable use
Applications:For pet keeping, dogs, cats, etc.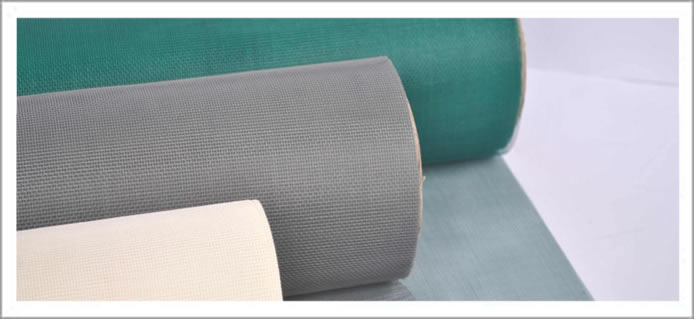 Pet Screen Technical Information:
Composition: vinyl coated polyester
Yarn Diameter (inch): .025 Warp / .025 Fill
Mesh Count: 14x10, 15x11
Size:
Width: 36", 48", 60", 72", 84"
Length: 25', 50', 100', 300'
DIY Size: 36" x 84", 48" x 84"
Colors: Black, Grey
Features: Anti-aging, UV, fire resisting, easy to clean, high tensile strength, durable use.